Hello! Welcome to Something Borrowed Weddings and Events where we design unique events with you in mind! Our goal is to create and execute the most perfect events for YOU. Your personality as a couple should be shining through at your wedding, and we are here to make it happen! Our team is a group of intelligent, passionate, type-A personalities with a love for love (We are LGBTQ+ Members and/or Allies). Our goal on your wedding day is to keep you happy, hydrated and well fed! Your job: sit back and enjoy the day!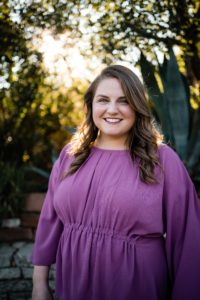 Sierra, the founder and owner, has been enjoying the art of event coordination since 2007. She has a Bachelor of Arts in Communications Studies and a Certificate in Meeting and Event Planning from San Francisco State University.
Sierra's road to event coordination started at a young age in the small wine country town of Sonoma. Her first foray into event planning began early on as she planned everything from birthday parties to large school functions. She worked her way through college with one of the most renowned catering companies in the San Francisco bay area. The company organized everything from small private parties of VIP guests to large corporate functions with over 1,000 attendees, allowing Sierra to learn the behind the scenes work for parties and events of all types. After college she continued her pursuit of becoming a wedding planner as the assistant coordinator for a private wedding consultant company located in Glendale, California.
After a few short but fulfilling years she decided to branch out on her own and create Something Borrowed Weddings and Events in 2013, where we make dreams come true!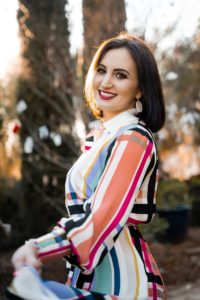 Liz Fiala has worked in events and live entertainment for over a decade, recently discovering her love for wedding coordination upon moving to Los Angeles in 2016. Her event work encompasses events of all kinds including award shows, corporate parties, and celebrity fundraisers, but her passion lies in weddings. There's truly no better feeling than designing and executing a couple's once-in-a-lifetime memory.
Liz trained as a wedding coordination assistant under the guidance of Sierra, and now works as a part-time associate for the company. Her multiple disciplines in events and entertainment have given her a keen eye for design, and encourage her to constantly push the limits of creativity in order to bring a couple's dream wedding to life.